We understand many clients are interested in injectables but are not sure what treatment is right for them. At Radiance we offer free consultations to help you decide which product will give you the best results. All of our injections are done by Dr. Bellaire who has over ten years of experience and attends regular training to keep up to date on the latest fillers. Our goal is to have you leave looking refreshed and years younger.

Call for a FREE consultation or to set up an appointment 610-363-1187

BOTOX® Cosmetic is administered as a simple nonsurgical treatment that is injected directly into the muscles blocking nerve impulses reducing muscle activity that causes wrinkles.  BOTOX® Cosmetic can be administered on the forehead, between and around the eyes, lips to improve the look of moderate to severe wrinkles.

We offer the JUVÉDERM® family
JUVADERM® products are a natural occurring hyaluronic acid gel filler used to instantly smooth away wrinkles around your mouth, nose. cheeks and lips.  With just one treatment, you'll get smooth and natural-looking results that last up to a year.  VOLUMA is used in the cheeks and can last up to two years if multiple syringes are used.  VOLLURE can last up to 18 months with optimal treatment. All are infused with lidocaine to improve comfort during treatment.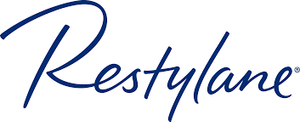 We offer the Restylane® family of products including 
They are used to add volume and fullness to the skin to correct moderate to severe facial wrinkles and folds, such as the lines from your nose to the corners of your mouth and lips.